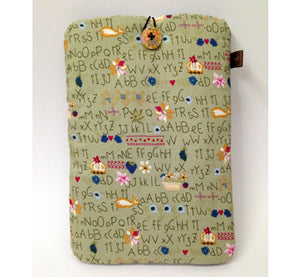 iPad Mini case - Alphabets (green)
Well padded case for iPad Mini. Contrasting inner case colour with side stitches for reinforcement. Enclosure with button.
Only one in stock.
Note:
Handmade products are individually made by hand. No two products (even in the same prints) are exactly the same. The slight variations are what make them unique.
Customisation:
Do you have a need for customised cases or bags? Talk to us (bgosingapore@gmail.com) and let us know how we can assist you.